The Hexahedron, or Hypercube, is the giant, sentient, golden cube that summons Gomez and gives him the ability to experience the 3rd dimension. Unfortunately, immediately after this the Hexahedron shatters and Gomez must pick up the pieces.
Introductions
Edit
The following is the Zu language translation of the Hexahedron's speech:
HI THERE HOW ARE YOU
I WILL BE YOUR
HEXAHEDRON TODAY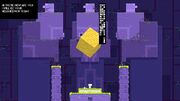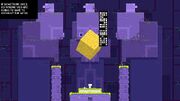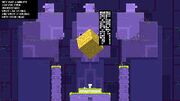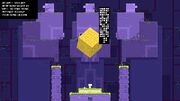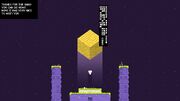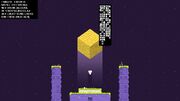 SO THIS IS JUST A
ROUTINE PROCEDURE
BUT I DO NEED
SOMEONE HERE JUST
IN CASE SOMETHING
GOES WRONG
IF SOMETHING DOES
GO WRONG YOU ARE
GOING TO HAVE TO
CLEAN UP THE MESS
HEY WAIT A MINUTE
CAN YOU EVEN
UNDERSTAND
WHAT I AM SAYING
AND WHAT IS WRONG
WITH YOUR HEAD
OH WELL YOU ARE
HERE NOW MIGHT AS
WELL DO THIS THING
PREPARE TO HAVE
YOUR MIND BLOWN
ALL RIGHT
WELCOME TO THE
CLUB ENJOY YOUR
FREE HAT
I KIND OF THOUGHT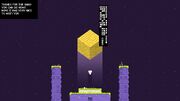 MAYBE THIS WOULD
NOT WORK BECAUSE
OF YOUR WEIRD HEAD
BUT EVERYTHING LOOKS
AOK FROM OVER HERE
THANKS FOR THE HAND
YOU CAN GO HOME
NOW IT WAS VERY NICE
TO MEET YOU
The Hexahedron then promptly explodes.
Ad blocker interference detected!
Wikia is a free-to-use site that makes money from advertising. We have a modified experience for viewers using ad blockers

Wikia is not accessible if you've made further modifications. Remove the custom ad blocker rule(s) and the page will load as expected.